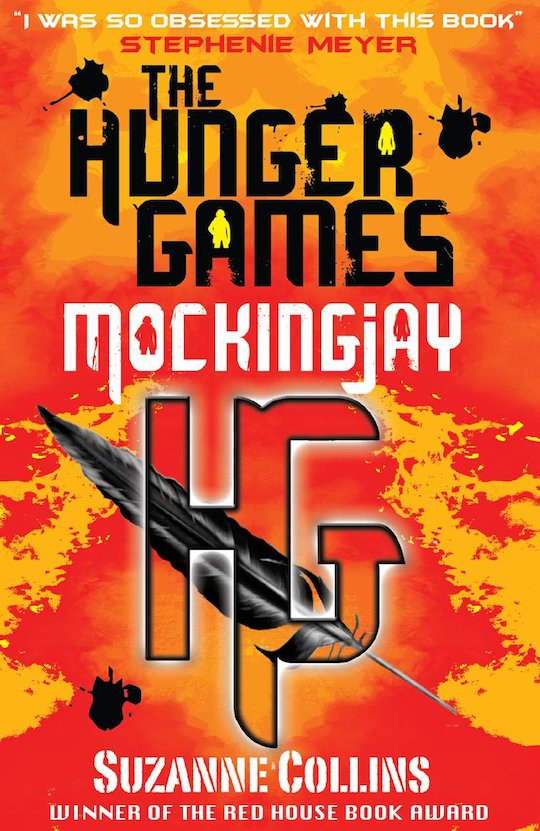 Publisher -
Scholastic
Publication Date -
25th August 2010
Paperback -
448 pages
Genre -
YA Dystopian
Source -
Purchased
Rating -
5 out of 5: It was amazing!
Book Info -
Young Katniss Everdeen has survived the dreaded Hunger Games not once, but twice, but even now she can find no relief. In fact, the dangers seem to be escalating: President Snow has declared an all-out war on Katniss, her family, her friends, and all the oppressed people of District 12.
My Thoughts -
Mockingjay carries straight on from the events of Catching Fire. The rebellion against the Capitol is in full force and Katniss has had to make some tough decisions about which side she wants to be on. There is a lot of talk about strategy surrounding the rebellion and this means that it does, at some points, move along at quite a slow pace. I did end up skimming through some of these parts in my desperation to find out how the trilogy would end.
I really felt for Katniss during the events of this book. You can't help but feel like she is being used by everybody around her and it is easy to feel her loneliness. At one point she seems to lose sight of who she really is and she has to do a lot of soul searching. But luckily she manages to find herself again and she soon turns back into the tough, strong, smart girl that I fell in love with.
Gale plays a bigger part in this book but he still doesn't make much of an impression on me. He is incredibly loyal to Katniss and this shows his devotion to her. But I just didn't feel as though there was anything more than friendship between the two of them, despite the fact that he is supposed to have been in love with Katniss for a long time.
I didn't particularly enjoy the ending of the trilogy. There is such a feeling of sadness and loneliness and I really wish it could have ended differently. Even the epilogue, which I think was supposed to be a happy ending, had huge overtones of sadness. But the ending was a powerful one and it stuck with me for a long time after I had finished reading the book.
Summary -
Despite my feelings about the way it ended, The Hunger Games trilogy is one of the best series' I have ever come across and I would highly recommend them to anybody who hasn't already read them. They are powerful enough to really drag you into Katniss's world and they don't even release their grip on you after you have finished reading them. This is definitely a series I can see myself re-reading in the future.
Other books in the series:
1.
The Hunger Games
2.
Catching Fire
3. Mockingjay
Other reviews of this book:
Becky's Book Reviews
/
Bookalicious Ramblings
/
Book Smugglers
/
Caroline Bookbinder
/
Persnickety Snark
/
Presenting Lenore
(If you would like your review of Mockingjay included here, please leave a link in the comments and I will be sure to add it)