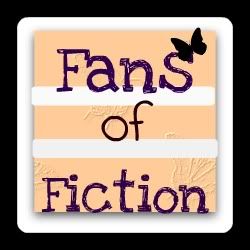 It's time for my new feature A Perfect Ten, where bloggers talk about their top ten favourite series of all time! Today I am being joined by Jenna from
Fans of Fiction
who has picked some great series for you all to read about!
10. Delirium by Lauren Oliver
Lauren Oliver's writing sucks you in. For a dystopian, it has the right mix of suspense and love story. This is one of the most tear-at-your-heartstrings love stories I've read recently, and it even made me cry. I look forward to the second book, Pandemonium.
9. Sweet Valley High by Francine Pascal
Oh, Jessica and Elizabeth. Identical twins, one is flirty and popular, one is smart and organized. They always got into crazy switching shenanigans that made me crave more. I even liked the college years and was sad when the TV show stopped airing.
8. Matched by Allie Condie
If you haven't read Matched yet, you're missing out on a fabulous dystopian. This series is more focused on character development than action, but the world created where Society is in charge is super intriguing. I held a book club with my students about this book and we grew all giddy discussing its themes of freedom and choice.
7. Divergent by Veronica Roth
Ohmigosh I can't wait for book two, Insurgent, in May of 2012! Just as thrilling as The Hunger Games, this first book is full of action, adventure, and romance. I want to meet Four in person—he truly is one of the sexiest characters I've come across in a long time!
6. The Gallagher Girls by Ally Carter
An all-girls spy school where females kick butt. I can't tell you how many times I've laughed out loud; you can tell you're in for fun by the titles: Only the Good Spy Young, Don't Judge a Girl by Her Cover, Cross My Heart and Hope to Spy, and I'd Tell You I Love You But Then I'd Have to Kill You. I was also never sure if the romantic relationships would work out in each book, and I like to keep guessing! Sidenote: I love that Cammie's best friend Bex is British with dark skin (a refreshing tough-as-nails sidekick).
5. The Face on the Milk Carton by Caroline B. Cooney
Though it's been awhile since we've met, my four friends of this series are still in the closet. Janie's face is on a milk carton at school one day—she was kidnapped as a child and didn't know. Her whole world turns upside down. It's full of heartbreak and mystery, but a boy helps her through it. I was fascinated by the premise of having two families and how Janie strived to make it all work out.
4. Gone by Michael Grant
When everyone over the age of 15 disappears, kids have to make up their own rules to survive. Sam doesn't want to be a hero or a leader, yet he is forced in both roles. His romance with Astrid might never have happened had the situation been different. I love the surprise of never knowing what superpowers kids will develop and what mutilations have occurred in the FAYZ. This series keeps boys and girls on the edge of their seats.
3. The Hunger Games by Suzanne Collins
A trilogy so popular that half the world is waiting for the release of the movie. Oh, Katniss, how we love your bravery and the way you protect innocent Prim! The whole concept of a lottery to fight for the death is intriguing. Action sequence after action sequence presents itself and I couldn't put these books down, though my favorite was by far the first. Love the ideas and unexpected plot twists.
2. Twilight by Stephanie Meyer
Don't crucify me! The Bella-Edward-Jacob love triangle brought love triangles back in fashion! Everyone's writing them now. I became really invested in Bella's emotions. I'll admit, I was kind of thrown for a loop with the fourth book because of the baby and didn't like all the exposition/backstory in New Moon, but still, paranormal took off after this series came out. Bravo, Stephenie!
1. Harry Potter by J.K. Rowling
Are you kidding me?! This woman started a world-wide phenomenon based on wizards. This is by far the most creative thing to hit the shelves in a decade, maybe more. She's made up words, creatures, Quidditch, and three names recognized anywhere: Harry, Ron, and Hermione. All that stuff about parents protesting spells and such is garbage. These books do nothing but open the imaginations of reluctant readers everywhere! And thus you have a series that crosses age, gender, will stand the test of time, and never be forgotten. Did I mention the billion dollar grossing movies, Pottermore the Internet site, and the Harry Potter Wizarding World Theme Park?
Thank you Jenna - you've picked some great series there! Seeing the Sweet Valley High books made me remember just how much I loved them when I was growing up - brings back memories *sigh*.
So, let us know what you think! Have you found a new series to add to your TBR pile?
If you are an author/blogger who would like to take part in this feature then please email me at onceuponaseries [at] live.co.uk.